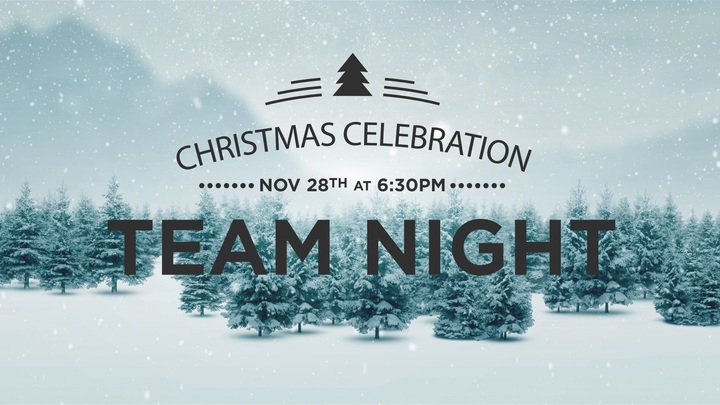 Team Night Christmas Celebration
Dates & Times
Nov 28, 2019

6:30pm - 8:30pm
Attendee Types
Guest

Guest with +1
Details
Dear Saddleback Worship Team Member,
We're entering into my favorite time of year. It's a season of thankfulness to God for His presence and all of the good that comes from Him. And a season of HOPE that celebrates how He made a way for us all to have life!
We'd like to take some time at the end of this month to say THANK YOU for your contribution to Saddleback Church. We also want to thank God in advance for all He'll do through us at Saddleback as we reach so many with the love of Jesus in the coming months.
YOU ARE INVITED to our Christmas Edition of TEAM NIGHT. We'll worship, have dinner, and enjoy the night as one community. We'll also be blessed by Andy Rozier and some of his team from Vertical Worship (Found In You, Spirit of the Living God). Whether audio, lighting, vocals, band, video or production, everyone is welcome! (Spouses and significant others are also welcome.)
If you are able to join us this evening please click the blue Register Now button so we know you're coming!
This year's celebration will be at Saddleback Lake Forest Worship Center so please note the details below.
When:
Tuesday, November 28th @ 6:30pm
Where:
Saddleback Lake Forest Worship Center
1 Saddleback Pkwy.
Lake Forest, CA 92630
I pray this night of community will be an encouragement to you as we head into the close of 2017. Hope to see you there!
John Cassetto
Saddleback Church | Worship Pastor

Facebook | Twitter | Web | 949.609.8432